Mike DeLuise, Broadway Place Apartments, Eugene, OR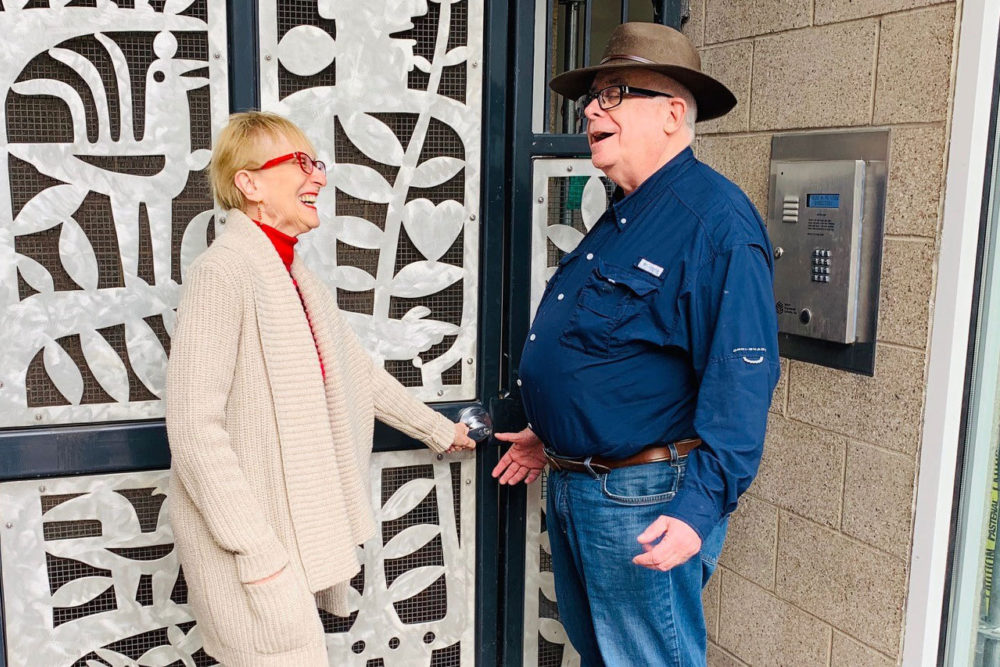 Where are you from?
My wife and I are originally from Brooklyn, NY. Moved to Long Island and then came out to Eugene, OR where we are very, very happy.
How long have you lived here?
We've been here about 5 years.
What drew you to the area?
Well we would like to say it's the wonderful people and the restaurants and Broadway Place and they're all wonderful, but we also have 2 daughters who have lived here before us and they sure enough drew us here with their daughter, our granddaughter.
What do you do for fun?
I get involved in this great community. You know, I'm very involved in the neighborhood association, I'm very involved in some of the transit things we're doing, making downtown Eugene as livable and wonderful as it can be. So, I have a lot of fun doing that. And then we travel through beautiful Oregon as much as we can too.
What is your favorite part of living at our community?
Our neighbors. Our apartment is really very nice, it's very bright, friendly and comfortable. We love having people come over and we've found that quite a few of our neighbors who live here like hanging out with us. So, we really like it. What we also like is that it's multigenerational, multicultural, so we have everybody here. It's really nice to hang out with the folks who either go to school or work at U of O, that work for the city, and some of the tech people are really great. And then we have people that are a little older and we hang out with people our generation and we feel really comfortable. We've found more of a community here than any other place we've lived.