Christine Ferley, Foothill Ridge Apartments, Upland, CA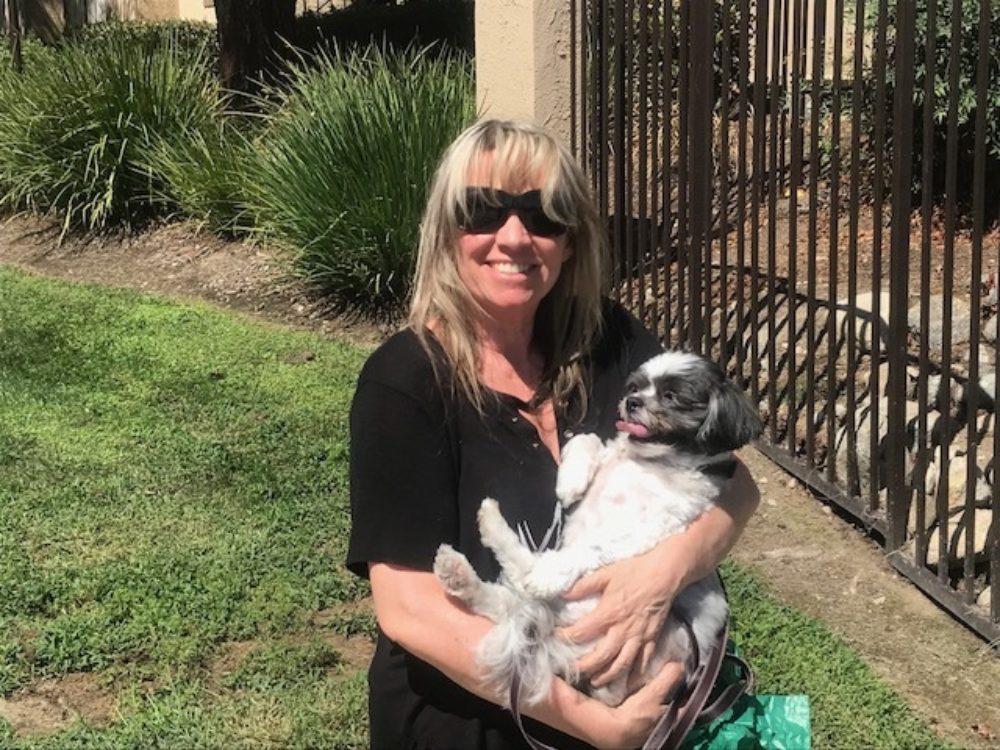 Where are you from?
I am originally from Los Angeles, but I did spend my high school years at a co-ed boarding school in Sedona, AZ. I later moved to Santa Monica, CA where I lived for a few years, followed by Sherman Oaks, CA, and then Rancho Cucamonga, CA in 2009. I moved to the Upland, CA area in 2017.
How long have you lived here?
I moved to Foothill Ridge Apartments last August 2019.
What drew you to the area?
I love Upland. The spectacular view of the mountains when I am driving home from work is breathtaking! I also love the shops, and I am a massive fan of Limerick's Irish Pub.
What do you do for fun?
I love hiking the Claremont 5-mile loop (when I can get someone to go with me). I also love riding my Peloton bike, writing health and wellness articles, knitting, crocheting, and cooking healthy food. I also enjoy spending time with my friends going to happy hour and Sunday brunches. Last but not least, I love spending time with my six-year-old Shih-Tzu named Dior. We love to watch reality shows together!
What is your favorite part of living at our community?
Everything! When I first saw this fantastic community, I knew I had to live here. I am now living in the best apartment I have ever lived in, and I am so blessed and grateful to be here and to be able to see stunning sunsets every night from my patio. The grounds are so clean, and the staff and maintenance people go above and beyond for the tenants here. If I won the lottery, I would still live here because this is the best place in the world for me!