Madeleine "Maddi" Wells, Woodbury Apartments, Olympia, WA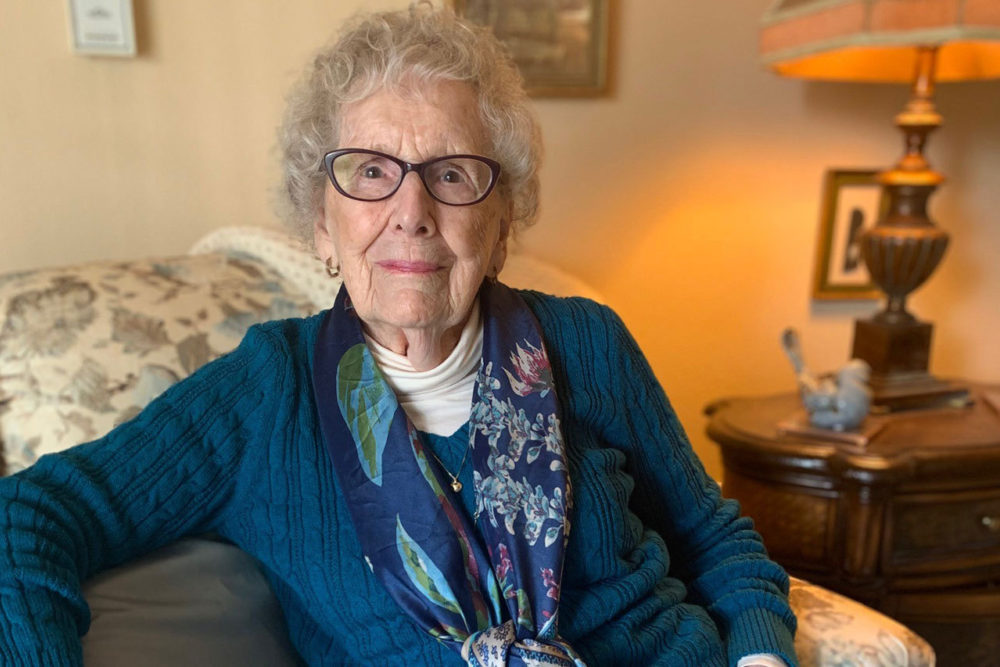 Where are you from?
Maddi Wells is from Montreal, Quebec where she grew up until her junior year of high school. In 1963 she moved to the USA – Portland, OR to be exact.
How long have you lived here?
Maddi has lived at Woodbury Apartments since August of 2009, right when the property opened.
What drew you to the area?
In 2009 she and her daughter toured many apartment communities in Olympia but decided to lease at Woodbury because of its location and the fact that everything was brand new. She was the 2nd resident to move in to the entire building. Her apartment still looks the same as it did when she moved in!
What do you do for fun?
In Maddi's spare time she enjoys knitting and exercising in the clubhouse gym. She also visits the local Senior Center weekly and attends their Tai Chi classes. Maddi has one daughter, four grandchildren, and 10 great grandchildren. This July, Maddi will turn 99 years old! She isn't sure where all the time has gone, but she plans on staying at Woodbury for as long as her health allows.
What is your favorite part of living at our community?

Her favorite part about living at Woodbury is the clubhouse amenities, the staff, and that her apartment always feels like home.